RIVERFRONT RESTAURANT RECEIVES EXTENSION
March 11, 2020
KOGT - Margaret Toal [edited for EDC website]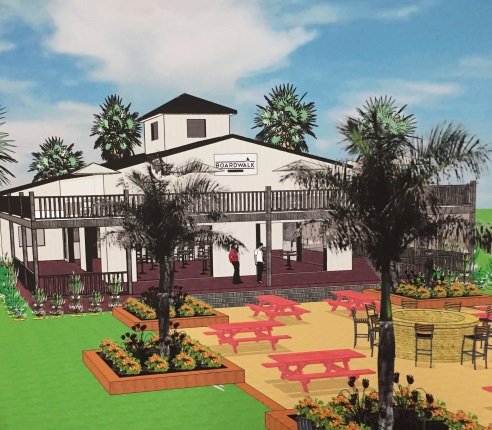 The [Orange city] council unanimously approved a 25-year lease extension for the proposed new Boardwalk Grille by Jake Lemoine. The agreement has the city leasing riverfront property to Lemoine until 2045.
He plans to build a $1 million restaurant on city-owned land along the downtown boardwalk. The lease extension was needed to help acquire a commercial loan for the project.
Lemoine has been approved for an economic development corporation grant to help pay for infrastructure like installation of utilities to the site.
In other business, the council on second and final reading agreed to reject a rate increase request by Centerpoint Energy, which provides natural gas in the city. The city will join with others to go before the Texas Public Utilities Commission on the rate increase request.
The council also gave final approval to ordinances setting making zoning rules match the Interstate Development Zoning District requirement.