The Resource Hub
UPDATES AS MORE RESOURCES ARE RECEIVED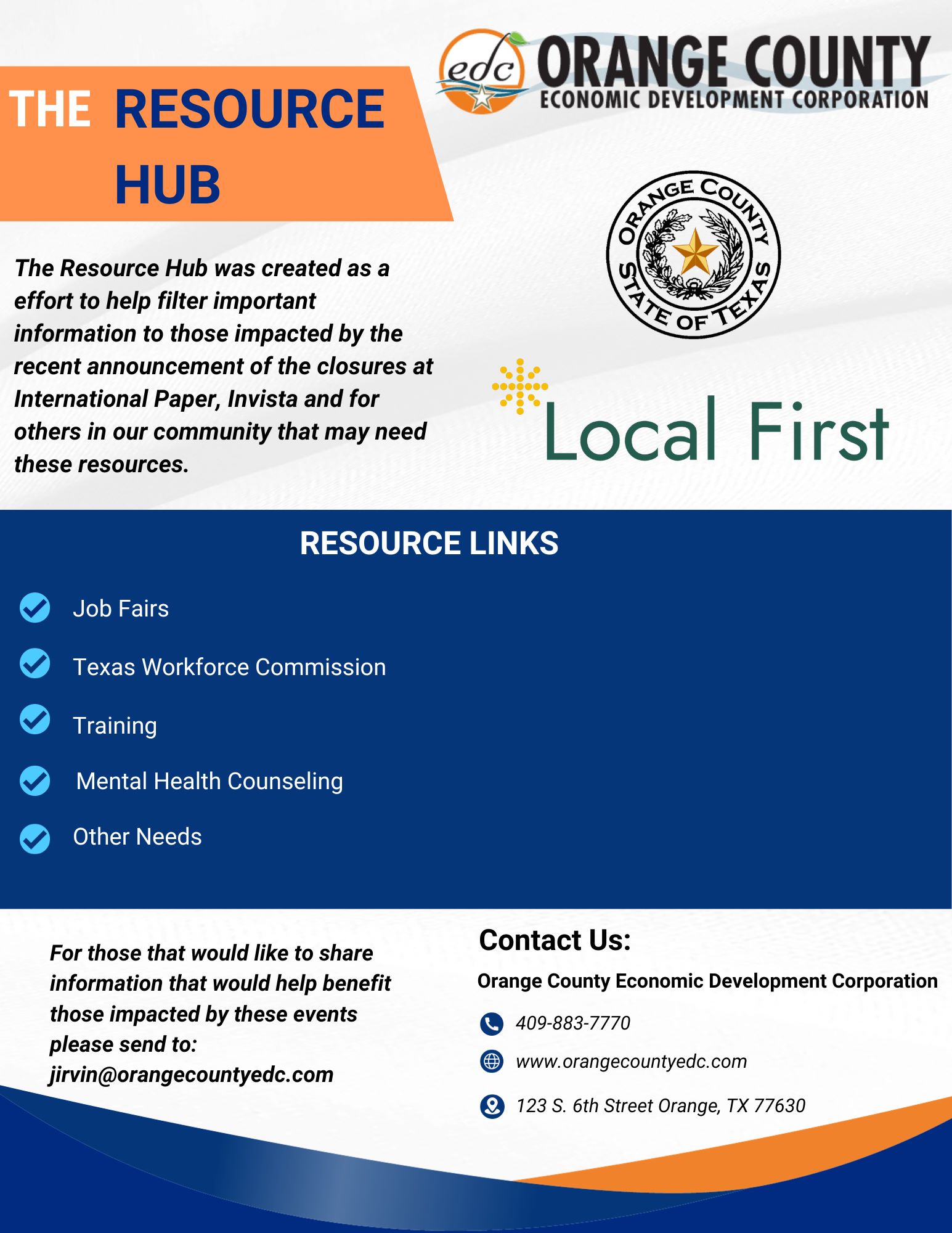 JOB FAIRS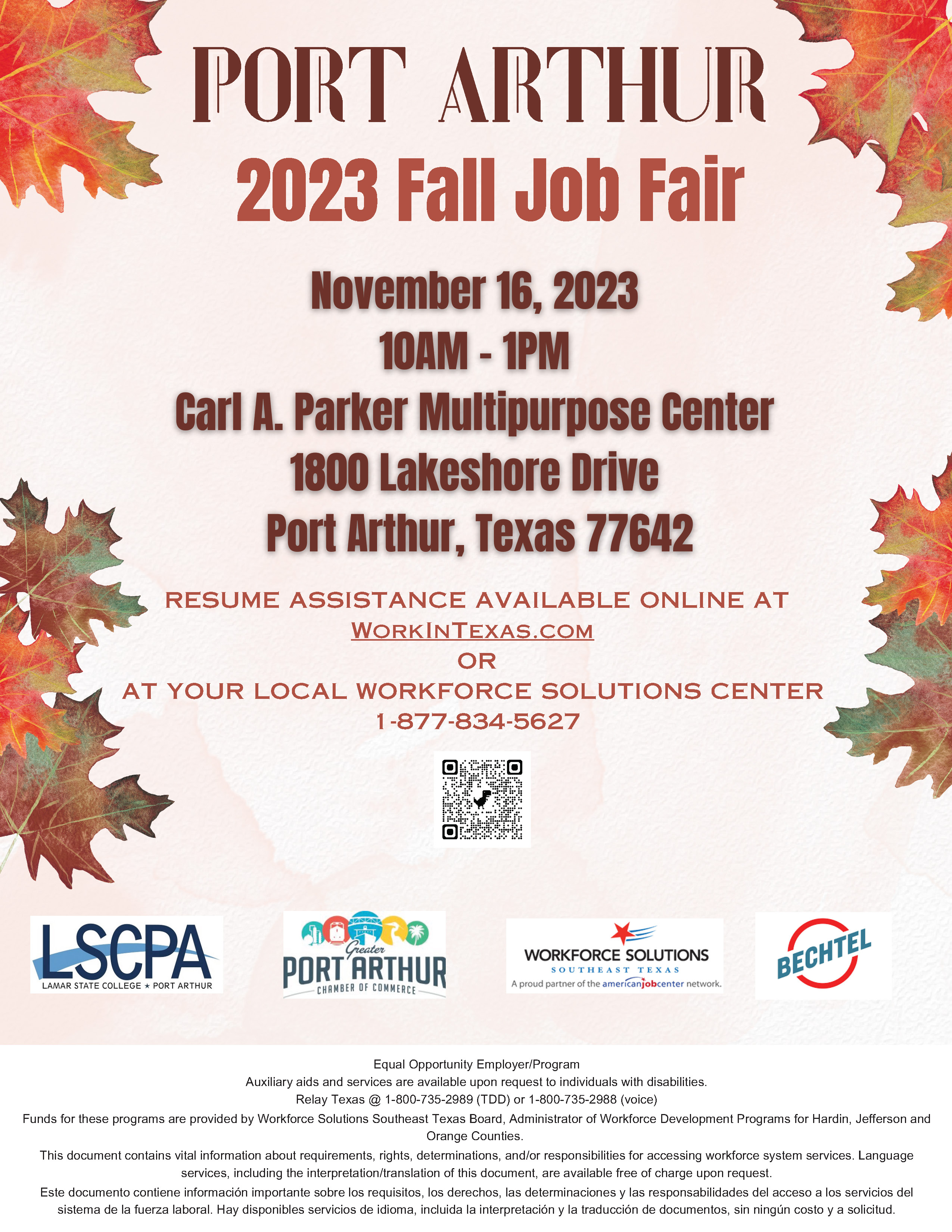 TEXAS WORKFORCE COMMISSION
WORKFORCE SOLUTIONS SOUTHEAST TEXAS
https://www.twc.texas.gov/node/691
APPLY FOR UNEMPLOYMENT BENEFITS
https://www.twc.texas.gov/services/apply-benefits
JOB FAIRS
Text SETWORKS JOBS to 1(409)248-1399 to be notified about all upcoming Job Fairs.
VIRTUAL SERVICES
https://setworks.org/virtual-services/
JOB SEARCH
https://www.workintexas.com/vosnet/Default.aspx
TRAINING
LSCO is offering Free Forklift Operator Training on campus for 4 upcoming dates.
Registration is required. Register online at: https://www.lsco.edu/.../com.../course-registration-form.php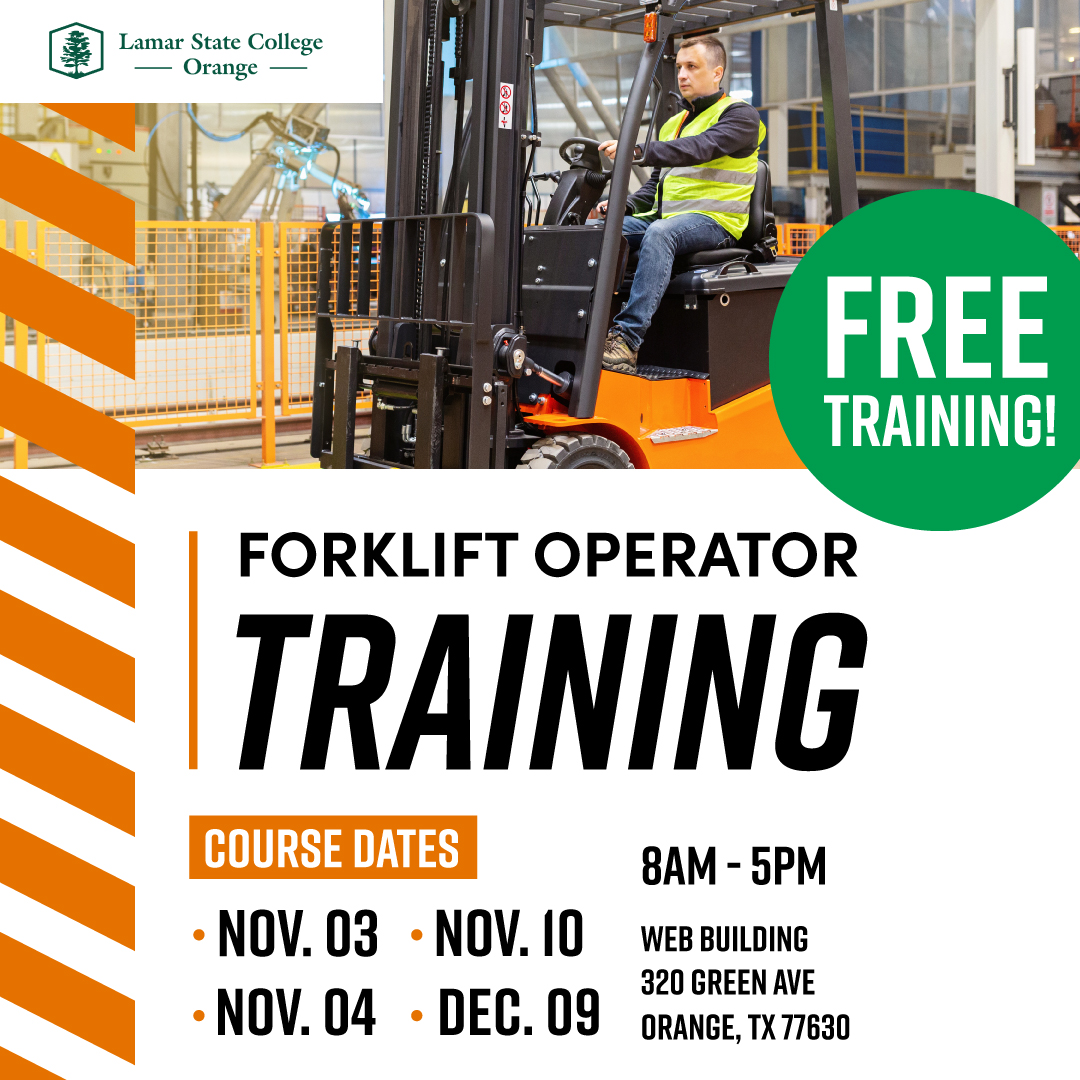 MENTAL HEALTH NEEDS
OTHER NEEDS
Interested in starting your own business?


STEP 1 - Register your Business for us to get started at (click on link): Lamar State College Port Arthur Small Business Development Center | UH SBDC Network ;http://www.sbdc.uh.edu/sbdc/Lamar_State_SBDC.asp
STEP 2 You will be contacted to schedule an initial consultation meeting so we can discuss your next steps to become a company in the State of Texas.
Dana M. Espinal, MBA
Director
1401 Procter Street
Port Arthur, TX 77640
Office: 409-984-6531
Direct: 409-984-6530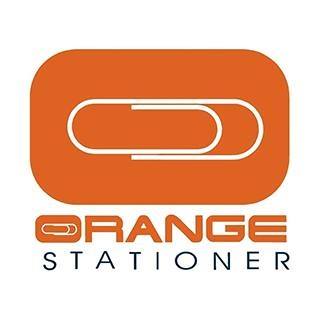 **Special Support for Invista and International Paper Mill Workers**
At The Orange Stationer, we're here to support our community, especially those affected by the recent closures of Invista and International Paper Mill.
We're offering **FREE** access to our coworking space and Wi-Fi at **The Office Downtown**. Whether you need a productive workspace or a reliable internet connection, we've got you covered!
Additionally, we understand that virtual interviews on platforms like Zoom or Teams are essential in today's job search process. That's why we're making our conference room available **FREE** for your interview needs. (contact us for availability)
This support is available through the end of the year. To access these resources or schedule your interview space, please don't hesitate to contact us for more details.
We're here to help you during this transition. Reach out today and let us assist you in any way we can.
Contact us at (409)886-3636
Please share and tag to help get the word out.